Over at The Millions, an article all about Ruby's Doctor Z! Well, only kind-of. But it is all about therapy in YA fiction, and uses Roo's definitions as a way of structuring the essay, in part, and talks about The Boyfriend List at some length. 
Also, lots of people have emailed or tweeted me about the cover to Esther Freud's Lucky Break, which comes out in the USA in October. (It's British. Freud is a seriously respected novelist, author of Hideous Kinky which was a film with Kate Winslet, and she's related to Lucien and Sigmund and lots of other interesting Freuds.)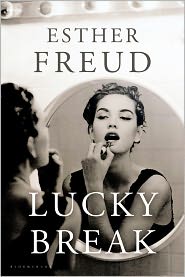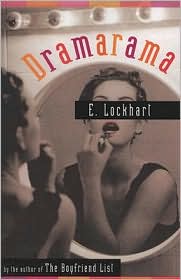 The answer is that yes, they can do that. The image is a stock photo. That means that a photographer has it represented through a stock agency, and publishers (or others) can buy rights to use it. Those rights aren't exclusive.  Then they can manipulate it (you can see the cover designer for Dramarama tinted it). 
It's not surprising that such a lovely dressing room photo was chosen by two designers for very similar books.  Lucky Break is about three drama school students in London, and the way their fortunes pan out over 14 years. Here's an excellent review from The Guardian. I am dying to read it. And here, if you don't know it yet, is all the scoop on Dramarama, which is the most autobiographical of my books. 
A bit of inside news: The black line across the girl's face on the cover of Dramarama was put there at my request. Sadye in the novel has a large, distinctive nose. The model's nose was so obviously not that -- I felt that seeing her nose made it impossible to believe she was my character.
Scroll down to see my tour dates for Toys Come Home. 
Happy Fall!
XO
E