Sara Zarr
(author of Once Was Lost! Kirkus best books of year list!) convinced me I need to take a break from internetty type activities. For like, all of December. Starting tomorrow. I am doing it! Which means: no (or minimal) twitter, facebook, myspace, blogging, browsing, reading Go Fug Yourself and other such nonsensical entertainments. Minimal email, minimal online this and that. Allowed: only necessary emailing and holiday shopping.
I have a blog tour coming up which will REVEAL THE NEW COVER ART FOR THE RUBY OLIVER SERIES -- so I actually will be blogging about where you can find those interviews. But I will not be social networking, tweeting nor reading twitter -- though today I saw Neil Gaiman's girlfriend in a bra! and learned the name of Maureen Johnson's new band. I mean, Twitter is a HOTBED of excitement these days and will be very hard to give up.
So that starts tomorrow. But it wouldn't be the holiday season if I didn't tell you what to buy your BOYFRIEND. For older ideas, click on last year's post. (Or, the year before's.) 
The reason I tell you what to buy your boyfriend has to do with "presents for boyfriend" being one of the major search terms that leads people to my blog and my website, thanks to The Boyfriend List excerpt about Roo and Jackson and their bad present-giving history.
So, without further ado:
WHAT TO GIVE YOUR BOYFRIEND 
this Christmas, Hannukah, whatever you celebrate --
assuming your young man is, say under 25.
1. Leviathan, by Scott Westerfeld. Steam-punk crazy adventure awesomeness. No guy can resist it.
2. Vintage rotary phone of extreme adorableness (though pricey).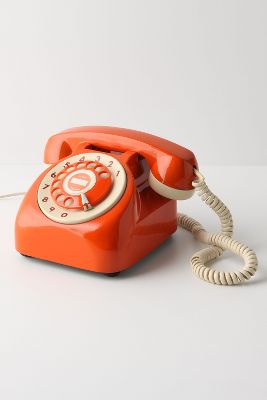 3. A print by Jules Feiffer. (also not cheap. but the man is a genius.)
4.  Vintage candy bars. (still good to eat)
5. Good looking pocket knife, good price.
6. Bacon bandages. Just like Roo gives to Noel in The Treasure Map of Boys! The very same ones from the very same store.
7. Porcelain travel thermos: good for the environment, cute and affordable. From one of the best gift stores in NYC.
8. A manly manly scarf.
9.Geektastic: Stories from the Nerd Herd.  I don't think I really need say more.
Happy holidays! See you in January.
xo E
---